Ref:
Date:
Location:
Photographer:
Ref:
Date:
Location:
Photographer:
Arena Seminar
I am delighted to be one of this year speakers at Arena Photographers Seminar in March 2018.
The Seminar has become established as a major weekend event in the photographic calendar. The Seminar brings together a first-class group of speakers and photography enthusiasts for a weekend of lectures, discussion and the opportunity to share inspirational photography.
Click
here
for more info.
PINK LADY FOOD PHOTOGRAPHER OF THE YEAR
I am thrilled to reveal that I am a category winner of the
Pink Lady Food Photographer of the Year Award
! Just getting to the final round of this prestigious international competition was thrilling; I was secretly hoping to get some kind of commendation - but honestly did not expect to win in my category! It took me a few moments to recognise my own name being called out - it was very special.
Click here
to see BBC review.
Dodho Magazine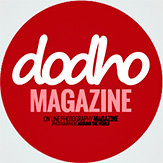 My project "Past Perfect" was featured in
Dodho
, which is one of the most inspiring photography magazine I know. They focus on photographers rather then on any practical or technical aspects of photography and are extremely selective. The work and artists Dodho features are always the best you can see on the international photography scene. It is worth looking through featured artists and portfolios, there is something for every style and photo subject.
Please
click here
to see my featured project on Dodho web page.